.: Classic Neapolitan Repertoire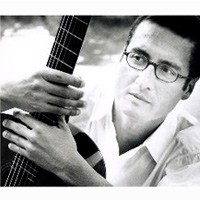 Lo Guarracino, La Tarantella, Fenesta Vascia, Cannetella, Lu Cardillo, 'Sto Core Mio, Amice non Credite a le Zetelle, Pagliaccio, La Palummella, Lo Rialo, Villanella ch'all'Acqua Vai, Si Tu Nenna m'Amava n'Aut'Anno, Fenesta ca Lucive, Raziella, Te Voglio Bene Assaje, Canzona marenara, Lo Zoccolaro, Mariannì, Dimme 'na Vota si, Santa Lucia, Cicerenella, 'Na 'mmasciata, Michelemmà, Scetate, Napulitanata, Era de Maggio, Luna Nova, Catarì, Serenata Napulitana, Oilì Oilà, 'E Spingule Frangese, Uocchie c' Arraggiunate, 'A Vucchella, Marechiaro, Core 'ngrato, Nuttata 'e Sentimento, Torna a Surriento, 'O Sole Mio, Santa Lucia Luntana, Funtana all'Ombra, Passione, Chiove, Voce 'e Notte, Reginella, Furturella, 'O Marenariello, 'Na Sera 'e Maggio, Mierolo Affurtunato, Maggio Si' Tu, Tu ca nun Chiagne, Che t' Aggia Di', Suspiranno, Doje Paravise, 'Mmiez' 'o Grano, Sora Mia, Palomma 'e Notte, I' te Vurria Vasà', Maria Marì,, Funiculì Funiculà, Dicitancello Vuje, Nun me Scetà', Tiempe Belle 'e 'na Vota, Canzona Appassiunata, Ncopp' all' Onna, Silenzio Cantatore, 'A Serenata 'e Pullecenella, Mare Verde, Io 'na Chitarra e 'a Luna, Munasterio 'e Santa Chiara, Scalinatella, Luna rossa, Anema e Core, Strada 'nfosa, Nun è Peccato, 'Nu Quarto 'e Luna, Accarezzame, Desiderio, Suonno a Marechiaro, Malafemmena, Sciummo, Maruzzella, Vieneme 'nsuonno, 'Na Voce, 'na Chitarra e 'o Poco 'e Luna, Te Sto Aspettanno, Manname 'nu Raggio 'e Sole, Giuramento, Surriento d''e 'nnammurate, Malatia, Me So''mbriacato 'e Sole, 'Resta cu Me, Tu Sì' 'na Cosa Grande, Za Za, Tammuriata Nera, Malinconico Autunno, Settembre cu Me, 'O Sarracino, Vint'Anne, Tu Vuò Fa l'Americano, La Panzé, Luna Caprese, Torero, Chella là, Lazzarella, 'Na pastiglia, Sole Malato, 'A Canzuncella, Cammina Cammina, Ninna Nonna a Me.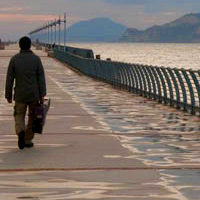 .: Witty Neapolitan Repertoire
E allora?, Villeggiatura a Capri, Lui, Lei e Gli Altri Sei, La Donna al Volante, Beatrice, Al Mare, Mazza, Pezza e Pizzo, I Due Gemelli, E non Sta Bene, L'ultima Chiamata, Canzone Pettegola, Agata, Il Collettivista, L'innamorato Pazzo, La Mia Signora, L'Impiegato, Vola e Va, M' aggià Curà', Genoveffa, N' Accordo in Fa, Bon Bon, Come Son Nervoso, L'hai Voluto Te, Embé Mberebé Mbé Mbé, T'è Piaciuta, 'O Suspiro, Nun So' Geluso, Donna Amà', La Nostra Amante.
" I have studied and performed different 18th century Western music masterpieces in order to devote myself not only to a comparative analysis between compositions from different cultures but also because I couldn't resist the inalienable need to entertain"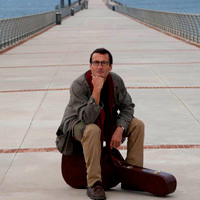 .: International repertoire
Among others: Maria Bonita, Recuerdos de Ypacaray, Vuelvo al Sur, Pecado, Besame Mucho, La Barca, Granada, Contigo en la Distancia,You Call it Madness, S'Wonderful, The Look of love, Baby Won't You Please Come Home, The Night We Called it a Day, Moonlight in Vermont, Este Seu Olhar, Onde Anda Vocé, Chega de Saudade, Desafinado, Triste, Wave, Meditacao, Corcovado, Insensatez, O Amor em Paz, Vivo Sonhando, Ligia, Febre, Cancao de Amor, Labios que Beijei, Etc., Lindeza, Vocè e Linda, Eu Sei que Vou Te Amar, Voce esteve com meu bem, Genipapo absoluto, Cobra Coral, Eu e a Briza, Dom de Iludir, Que Reste-t-il des Nos Amours, Ramona, il Fait Dimanche, Dans Mon Ile, La Muraille de Chine, Finale Ligure...